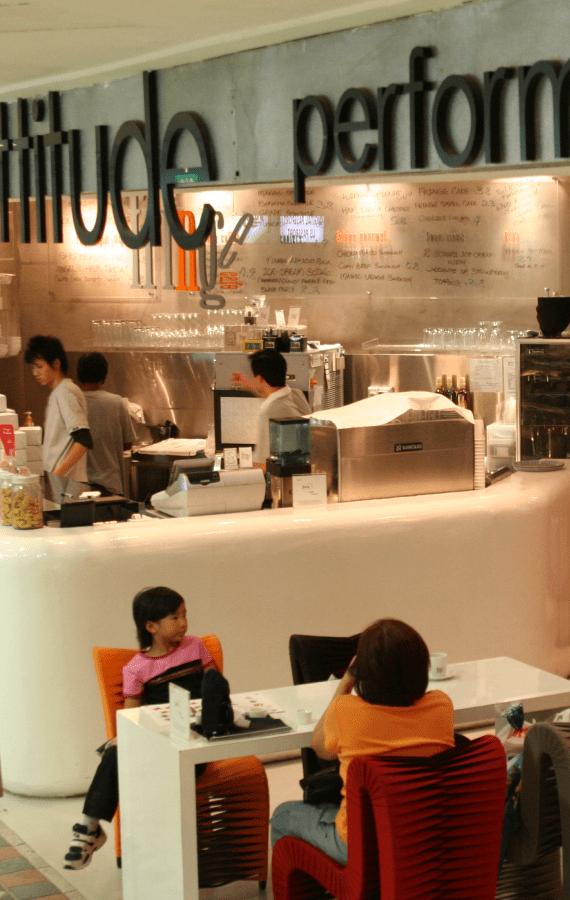 Attitude Performing Arts Studio is a cultural lifestyle hub designed to capture the spirit of dance. Our facilities are built to serve a community of seasoned talents, ardent enthusiasts and budding dancers.
Dance events and performances are held at our theatre studio, while parents of our students and anyone else can relax and recharge with the fine spread of food and beverages at Fringe Cafe. For dance-related merchandise and equipment, you will find what you need at Attitude Shoppe, or consult our specialised costume seamstress.
Not just a premier collection of the best dance classes Singapore has to offer, Attitude Performing Arts Studio is a space to gather all lovers of dance in one home.