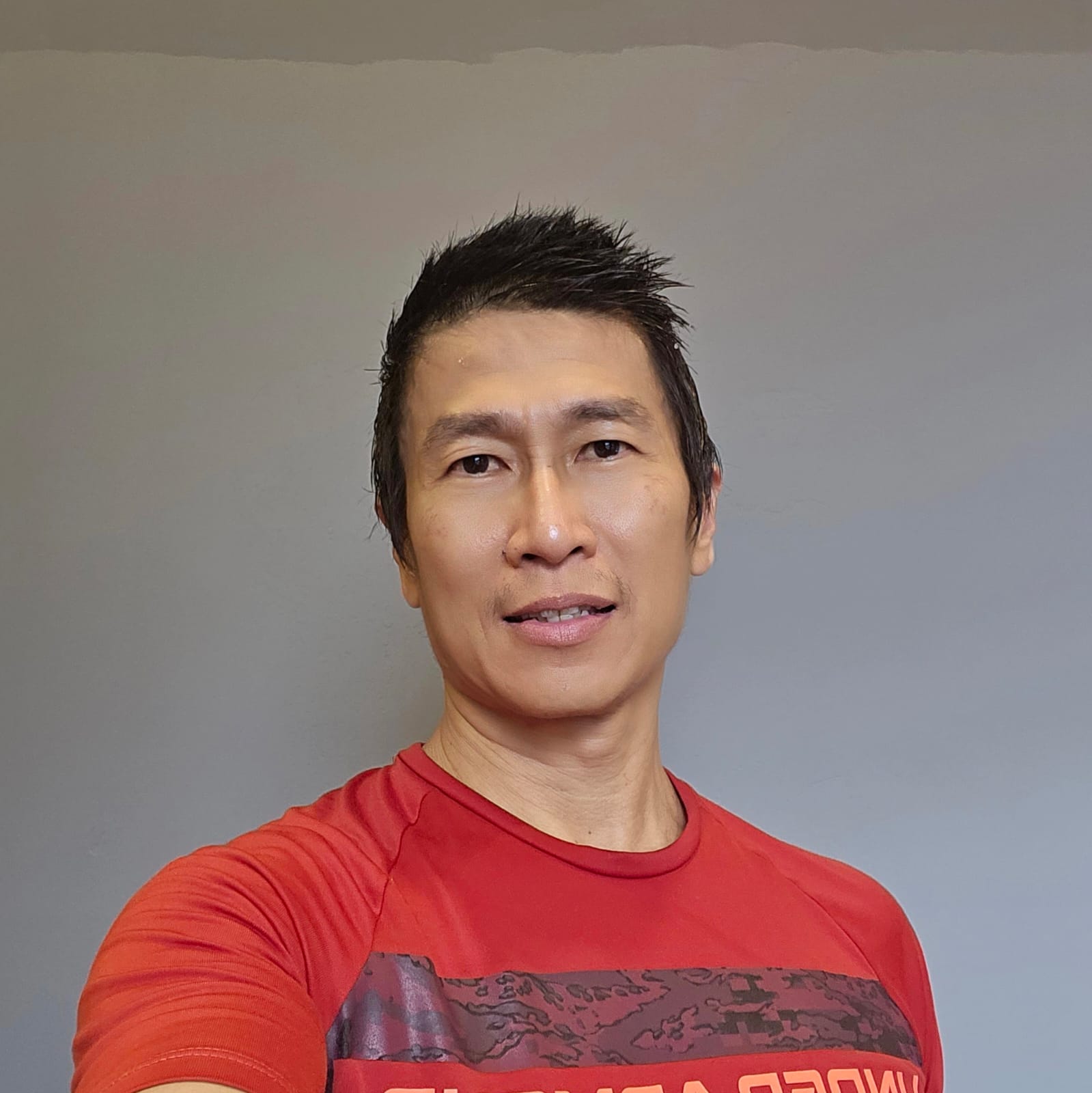 Derick Phan has been dancing and choreographing dance since he was seven. He was active in school, learning various dances from Traditional (Malay, Indonesia) to International.
He learned Various Martial Arts such as Karate, Kempo, Taekwondo, Brazilian Capoeira, Boxing and trained in Les Mills Program Body Jam, Body Pump, Combat and Body Step.
He started his coaching career with Fitness First Singapore Pte Ltd in 2009, spanning 14 years. In pursuit of professional coaching and experience in the fitness industry, he explored various teaching at other fitness centres such as True Fitness Singapore, Celebrity Fitness Singapore and Health Promotion Board. He led and launched a new dance exercise program Perrea at Celebrity Fitness and designed ABT (Abdominals, Butt and thigh).  Currently, he is teaching Zumba, Body Pump, Sculpt, ABT, HIIT, Functional Training, Circuit Training, Fight Do and Kick Boxing.