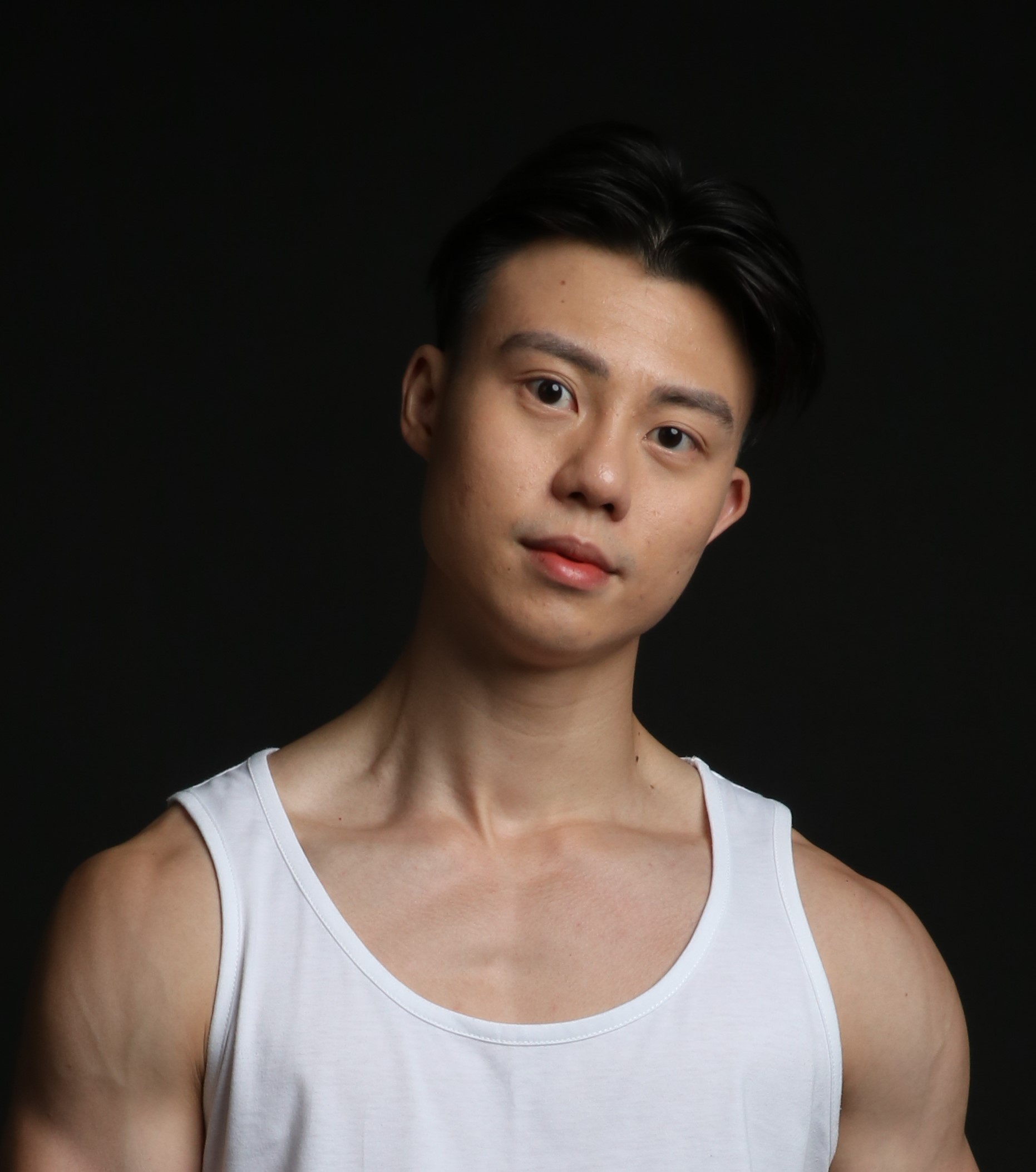 Aiden Tan, from Singapore, graduated from the Taipei National University of the Arts (TNUA) with a Bachelor of Fine Arts in Dance. He was awarded the Singapore National Arts Council Scholarship for his artistic pursuit at TNUA from 2015-2019. He began his formal dance training with the Singapore Ballet Academy, where he completed his Royal Academy of Dance Examinations up to Advanced Foundation.
Aiden's artistry was further developed when he joined The Human Expression Second Dance Company (T.H.E. 2nd Company), a semi-professional youth company under the directorship of Silvia Yong from 2010-2015. He was involved in many of their major productions, including the CONTACT Dance Festival, Emerging Choreographers, Exxonmobil and LITHE. As a performer in T.H.E. 2nd Company, he had performed in works of local-based artists Yarra Ileto, Liz Fong, Marcus Foo, Lee Mun Wai and overseas artists, including Lee Ren Xin (Malaysia), Steve Goh (Hong Kong), Sebastian Ledig (France), Inma Marin (Spain) and Naoko Ito (Japan).
During his time at TNUA, he worked with renowned choreographers and performed in a wide range of repertories, including Soldier's Mass by Jiri Kylian restaged by Roslyn Anderson and Urtzi Aranburu, Bryan Arias (Puerto Rico), Leigh Warren (Australia), Repertoire of Cloudgate Dance Theatre, Cursive by Lin Hwai-Min (Taiwan), Zhang Xiaoxiong (Taiwan), Dong I-Fen (Taiwan) and Jeong Yun Lee (Korea).
He was invited to perform a duet "10-6 into the SKIN" choreographed by Aiden and his collaborator Cheng Wei (Taiwan) at the 46th Ochanomizu Dance Concert (Japan). This work is also invited to perform at the Open Stage, International Platform at M1 Contact Contemporary Dance Festival in 2021.
Having to teach dance, acrobatics and performing internationally. Aiden is a certified Personal Trainer with the American Council on Exercise and has been heavily involved in the fitness scene providing one-of-a-kind group classes, including ContempFIT™, Animal Flow® and FLX Stretch® programs at SPACECUBOID.